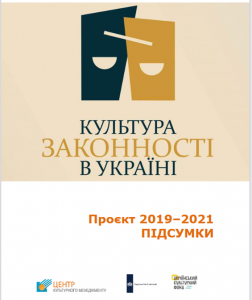 The publication contains main outcomes and outputs of the "Culture of Lawfulness in Ukraine" project, which was realised by the Centre for Cultural Management and many partners in different regions of the country.
The Cultural of Lawfulness project has developed new techniques that can effectively influence the prevention of corruption. We invite everyone to apply and scale up these techniques, because only together can we overcome this social problem.
The project was realised with the financial support from the MATRA programme and the Ukrainian Cultural Foundation.