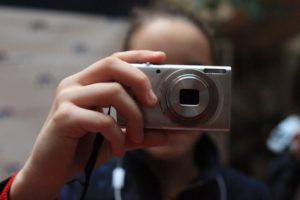 US-based agency, the AjA Project, in partnership with the Centre for Cultural Management, supported the delivery of a nine-month long project working with orphaned/marginalized youth in Lviv, Ukraine. Titled the Znymka Project, this project is designed to support youth to improve communication skills, develop career and education pathways, build leadership skills and improve behavioral and physical health.
Participants of the Znymka Project learned how to use a camera as a tool to reflect on identity and past experiences, as well as shape a new vision for their future.
Through the project, students worked as photojournalists to capture the spirit of their school to serve as inspiration to their peers and educate a broader population about their environment and circumstances.
Youth participants of the Znymka Project would like to share with you their photo essay.
For more information about the Znymka Project or to apply as a volunteer for the Fall 2017 – Spring 2018 Znymka Project program, please contact Christina Chomut at christina@znymkaproject.org