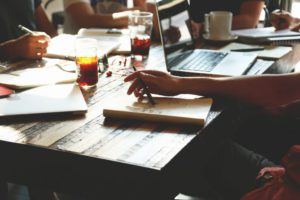 The project aims to facilitate participation of organisations from Ukraine, Moldova, Armenia and Belarus in the Creative Europe program, and especially on the topics related to conservation and interpretation of cultural heritage.
Objective 1: Established new partnerships between CSOs from the EaP countries and EU, in order to participate in the Creative Europe (priority – Culture) programme.
Objective 2: CSOs that deal with preservation or modern interpretation of cultural heritage will be prepared to take part in the Creative Europe-Culture calls for proposals as leaders, partners or third country participants.
Objective 3: Raised interest of EaP-countries funds, business or authorities to invest to the Creative Europe opportunities.
Target Group 1: Civil society organizations in the target countries working grassroots in the field of culture, protection and rehabilitation of culture heritage and landscape. The project will engage at least 30 organizations, including those who participated in the CHOICE project, as well as other CSOs that are looking for partners in the European Union and the region to take part in the Creative Europe-Culture cooperative projects.
Target Group 2: Organizations, groups and communities of professionals from both the target countries and EU, who are concerned with the protection of cultural landscapes and their diversity, sustainable use of cultural heritage resources in the development of cities and towns. About 20 organisations and communities will be contacted.
The project benefits from support through the EaP Civil Society Forum Re-granting Scheme and is funded by the European Union as part of its support to civil society in the region. Within its Re-granting Scheme, the Eastern Partnership Civil Society Forum (EaP CSF) supports projects of its members that contribute to achieving the mission and objectives of the Forum.
The overall amount for the 2018 call for proposals is 250.000 EUR. Grants are available for CSOs from the Eastern Partnership and EU countries.
Key areas of support are democracy and human rights, economic integration,environment and energy, contacts between people, social and labour policies.
Funded by the European Union