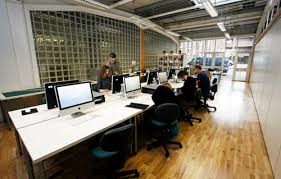 The Centre for Cultural Management announces a tender for the provision of training services in cultural and creative industries including four 3-day training sessions within the framework of the project «Bridging Gap for Inclusive Civic Engagement».
The project is funded by the European Union and implemented in partnership with the Charitable Foundation «Pomogaem» (Dnipro), Ukrainian Library Association (Kyiv), and Information Society Development Foundation (Warsaw).
Types of services: training session development and conducting
Period of service provision: October 2016 (Lviv); January 2017 (Kharkiv); April 2017 (Dnipro); July 2017 (Lviv).
Training services include:
development of a three-day training program or part of it (the duration of the three-day training is 18 hours);
conducting training sessions on cultural and creative industries;
provision of training participants with information and advice as to writing projects.
The training program will include, but will not be limited to, the following blocks:
presenting the concept of cultural and creative industries;
introduction of international networks and programs oriented towards the development of cultural and creative industries;
presentations of successful projects in the field of cultural and creative industries, in particular those implemented in Ukraine;
presentation by participants of their own business ideas and discussion of these ideas;
participants' visits to local centres of cultural and creative industries.
The target audience of each training session includes 25 IDPs from different regions of Ukraine who intend to develop business projects in the sphere of cultural and creative industries.
Requirements for the coach:
at least 3 years of experience in the sphere of cultural and creative industries;
ability to deliver trainings in Ukrainian or Russian.
Deadline for submitting proposals: July 11, 2016 by 6 pm. Please, send your applications to the e-mail addresses listed below attaching the following documents:
 CV, letters of recommendation, and another information confirming your experience in the provision of relevant services.
Corporate entities or individual entrepreneurs should provide their certificate / extract of registration.
Proposal as to the training format and program specifying the service fee excluding VAT.
E-mail: ccm@kultura.org.ua and vydrairyna@gmail.com, please, indicate the letter subject as "Cultural and Creative Industries trainer". Contact person – Vydra Iryna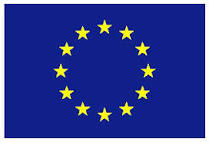 The project is financed by the European Union