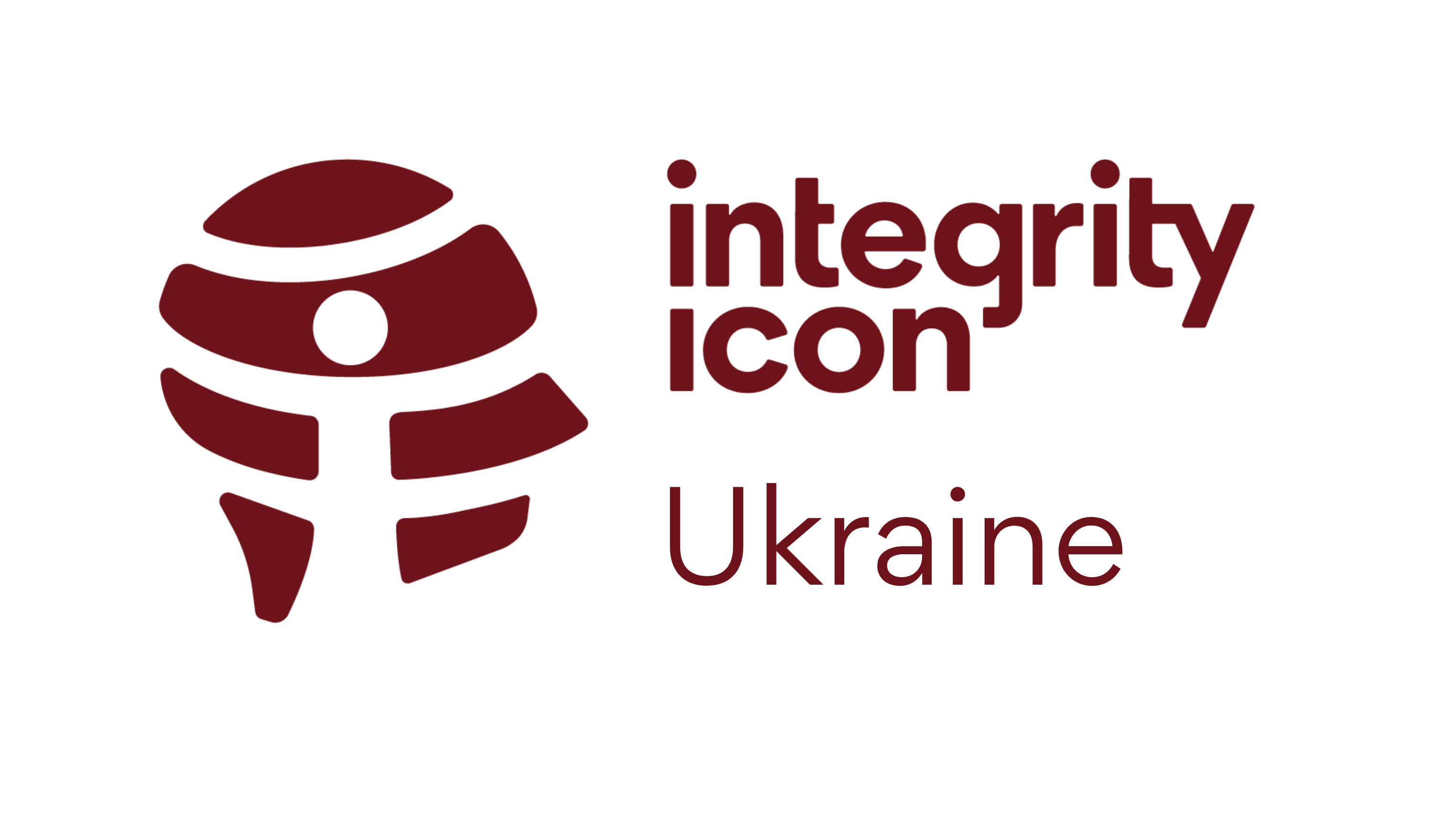 Organizing Partners:
Centre for Cultural Management initiates, engages in and supports activities that catalyze positive cultural change in Ukraine on the individual, organizational and societal levels and in the public, private and civic sectors. The Integrity Icon Ukraine 2020 is implemented within the «Culture of Lawfulness» project, co-financed by the MATRA Programme of the Netherlands Ministry of Foreign Affairs, and is part of the global Integrity Icon campaign realised by the Accountability Lab.
The Accountability Lab makes governance work for people. The organisation is building a new generation of active citizens and responsible leaders around the world. It supports change-makers to develop and implement positive ideas for integrity in their communities, unleashing positive social and economic change.
Overview
Integrity Icon Ukraine aims to inspire a national movement—led by civil society, on the ground, online and through the media—to celebrate, encourage and connect honest public servants. At a time when the national discourse has become distinctly negative, we want to flip the script and move away from "naming and shaming" corrupt leaders and towards "naming and faming" those public officials that are working with integrity to deliver and build honest public services in Ukraine.
Integrity Icon provides a platform to celebrate public servants going beyond the norm to do the right thing—from the police officer who pushes for transparency; to the teacher who makes sure resources are spent most effectively; to the city worker who understands that outstanding customer service can make or break a resident's experience. The campaign focuses on the role-models and seeks to generate out-of-the-box ideas for accountability to be replicated and built upon in Ukraine. We maintain that by creating a positive conversation about values and making heroes out of people doing the right thing, we can push for a collective shift in mindsets and norms within both government and society more broadly.
We hope that this campaign will further contribute to constructive, non-partisan discussions locally about what it means to be a person of integrity, what the role of government is, and how we can all build an inclusive, fair society.
Process
The campaign will begin with an announcement at the "Culture of Lawfulness" roundtable (28 February 2020, Lviv). This will be followed by a number of other public events (roundtable in Kharkiv, 2 April, etc.) at which we will promote nominations for honest government officials. Anyone living in Ukraine can nominate an Icon through an online form. We expect hundreds of nominations. Our team will narrow down the field to the top 10 based on a set of agreed criteria; and a panel of independent judges will help us select the top 5 Icons.
After in-depth background checks we will film these 5 winners and put their films out on social media, TV and audio versions on radio; and set up a voting system online and through social media for Ukrainian citizens to vote for their favourites. For several weeks we will conduct outreach throughout the country. At the end of the voting period we will host an Integrity Award Ceremony at the "Culture of Lawfulness" roundtable (October 2020, Kyiv) to discuss the importance of the issue and celebrate the Integrity Icons in front of local officials, VIPs, the media and the public. Subsequently, we will work to connect the Icons, supporting them to share ideas, collaborate and continue to push for integrity within their institutions.
Background
Integrity Icon has grown dramatically since it began almost 6 years ago in Nepal. The show is now seen by millions of people across nine countries on three continents (read more about Integrity Icon in The Citizen, The Economist, and the BBC). The winning Icons have now gone on to lead important reform processes in their countries based on the trust and credibility generated through the campaign; and the Accountability Lab is now working with them to expand their integrity networks, build their skills and develop coalitions for change.
The trust and credibility the campaign creates has led to promotions for many of the Icons, including to Ministerial positions, from which they can work to build integrity from the top-down. Additionally, the recognition that comes with the campaign has not only heightened the Icons' motivation to advocate for change in their agencies, but in some cases has also given them the respect and leverage to convince power holders to institute new policies and processes that foster greater accountability.
Join the Integrity Icon Ukraine campaign:
Provide guidance and feedback on the development of Integrity Icon and share collateral with partners and collaborators on social media;
Nominate an Icon;
Suggest and provide introductions to individuals for the panel that will select top 5 candidates;
Convene an Integrity Icon "watching party" during the voting period;
Share short documentary videos of finalists on social media platforms and encourage Ukrainian citizens to vote;
Support the crowning of the winner(s) in October 2020.
Timeline and Workplan
1 March – 1 November 2020
Nominations: Ukrainian citizens nominate civil servants working in health, education, police, justice, customs, and state and local government executive offices.  Nominations can be completed online
 
10 November 2020
Top 5: A high-level, objective and expert panel selects the top 5 nominees. (The panel will be announced shortly).

December 2020

Filming: Production of five, inspiring mini-documentaries about the finalists, with insights into how they maintain their integrity despite the challenges, and testimonies to their work.  

January 2021

Screening: The short films will be shown on TV and distributed via social media platforms including Instagram, Facebook, YouTube and Whatsapp. Citizens will be encouraged to vote for their "Integrity Icon" through SMS, Whatsapp and online.  

February 2021

Winners: The first Ukrainian Integrity Icons will be announced at a public ceremony.
Contact:
All questions related to the campaign in Ukraine are welcome at the Centre for Cultural Management: ccm@kultura.org.ua, +380673644072
The project is being realised with the support from the Embassy of the Netherlands in Ukraine and the Ukrainian Cultural Foundation.